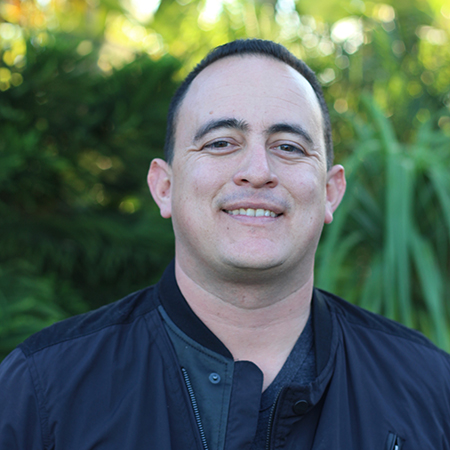 Several individuals and organizations who are leaders in the educational community were recently honored by the San Diego County Office of Education's Lighthouse Awards during a virtual 2021 Equity Conference. The awards honor those who are "beacons" leading others to increase diversity, equity and inclusion.
Luis Lopez, Sweetwater District Equity & Culture Curriculum Teacher on Special Assignment was honored as one of the Lighthouse Awards recipients for his role in writing daily social and emotional learning activities formore than 1,800 teachers and 40,000 students in the Sweetwater District. Lopez was among seven individuals and organizations to receive this years Lighthouse Awards.
"Equity in education happens when every student has fair access to the resources, educational rigor, and opportunities they need to be successful despite race, gender, ethnicity, language, disability, family background, or family income," says Lopez. "Equity in education requires that everyone in our SUHSD community see themselves as successful, or as important. Knowing that they belong. That they matter. That they are making a difference. That what they are doing is enough for our students during the COVID-19 Pandemic because they are showing up for them in big way."
The written work Lopez developed is used in equity strategies so that all students feel included. He also works with LGBTQ students and the community to provide resources ensuring that all voices are heard.
"I strongly believe that equity doesn't happen without compassionate, selfless, loving people who choose to give, even when they don't have to. Equity is love in action. It is having our cups filled so that we can fill the cups of others. Loving every child in our system as if they were our own and having everything we need to ensure that they thrive," said Lopez.
According to Lopez, this recognition came as a surprise. "I feeldeeply appreciative of having been nominated by my colleague and humbled to represent SUHSD with this award. I feel excited and energized to keep building on the equity work we have started as a district to keep chipping away at the challenges ahead!"
"Equity is not something that happens to you, it happens with you and we can achieve it by giving everyone a voice to be heard and acknowledged," said Lopez.
For more information on the Lighthouse Awards and award recipients visit: sdequity.sdcoe.net/Lighthouse-Awards