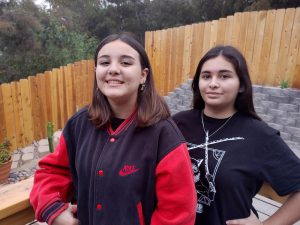 The Sweetwater District has expanded educational opportunities during the 2020/21 school year to accommodate the growing needs of students and families. Launch Academy is an innovative program designed to serve students who benefit from a customized virtual education solution.
The new program provides participating students with the flexibility to complete all of their coursework outside of the traditional school building with the unique opportunity to participate in on-site extracurricular activities, including athletic teams and the districts award winning visual and performing arts programs (once the district has re-opened for in-person instruction).
Launch Academy's motto, propelling you into the future, was developed by Dr. Dan Winters, Director of Educational Technology for the Sweetwater District and a team of educators. "In this first year of the program, our goal is to build a foundation in how we will serve our students," said Winters. "It was intended to be fully online with or without a pandemic."
The public online academy aligns with California Academic Standards and offers a self-paced education option for middle and high school students. Courses are taught by Sweetwater District teachers, and advanced academic offerings are also available.
According to Winters, given that this was a program with zero students and teachers as of mid-July 2020, the entire Launch Academy team has done an outstanding job to get this program off the ground. Currently, the program serves 220 students and 30 students through concurrent enrollment. "We are building an online community so that students receive support while taking part in a personalized educational program, " said Winters. "We strive to integrate the best idea from a comprehensive site with the best tools and approaches from the digital world."
Dr. Elvia Estrella, Launch Academy School Counselor says, "working during a pandemic where we are all experiencing a level of trauma, it's important for students to have someone help guide them through the process of being behind a screen and go to school."
Highly qualified, certified teachers providing online instruction, offer a personalized, self-paced approach, small group coaching sessions and work closely with students and parents to customize lessons and provide flexible scheduling options. Teachers and staff monitor student progress weekly through video calls, email or by phone. Launch Academy has a total of ten teachers where students attend twice a week and are expected to complete thirty hours of work each week online.
"Our teachers are outstanding individuals that care about students," said Dr. Estrella. "I truly enjoy having a sense of normalcy being a part of something such as Launch Academy. If students are having a hard time during this transition, it's key having someone to talk to. I owe my students the ability to validate that what we're going through is going to be alright."
Sisters Eleni and Sara Keener, both students enrolled in Launch Academy, say they are enjoying being a part of the program, as it allows both of them, the opportunity to work independently and at their own pace. "I'm really enjoying this new format of learning, as it forces students to be less dependent on teachers, and more dependent on ourselves," said Eleni, a freshman.
"Being able to participate in traditional independent work has been a great time saver," says Sara, a 7th grade student. "All of my teachers have been extremely accessible since school started. They've made my experience fun and meaningful."
Both girls and their parents say they believe Launch Academy is not only providing education, but life skills for college bound students.
For more information, or to complete an enrollment request form visit, launch.sweetwaterschools.org