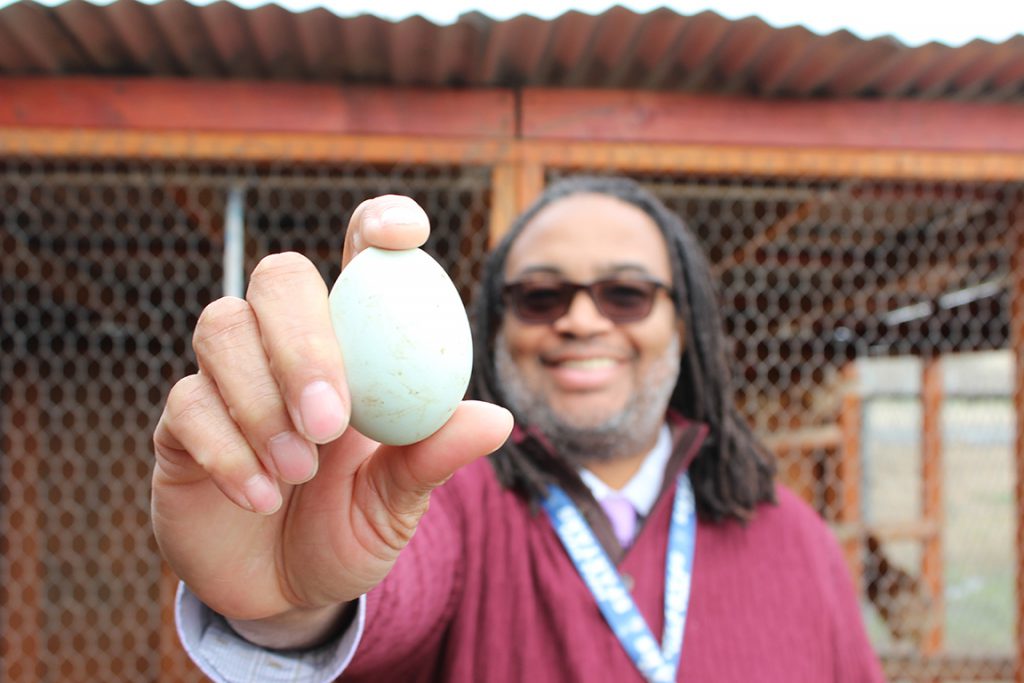 Ensuring the students of the Sweetwater District have equitable access to quality meals has been a top priority for Director of Nutrition Services, Eric Span. An innovator in his field, Span was named one of the California Department of Educations' (CDE) Hunger Heroes for the work he has done to implement a school based urban farm, which grows produce to sell and serve all the schools in the Sweetwater District.
"It is a great honor to have our district recognized for the innovation and the lengths we go to in support of our students," said Span. The extraordinary work Span and the entire Nutrition Services Department has implemented in the fight against hunger has helped ensure students are healthy and nourished to support their academic careers.
Span has led the Sweetwater Districts everyday heroes, known as cafeteria staff and educators, who have made healthy meals possible for all students in the district. "It brings me great pride and joy that we are still able to provide support to our families during these really unprecedented and challenging times," said Span.
Span is among three other award winners deemed heroes in the fight against hunger. Awardees include Novato Unified School District, Redding School District and Escondido Union School District who chosen because of their passion, creativity, and tenacity when it comes to fighting child hunger.
According to the CDE, the California Hunger Hero recognition is for a devoted school nutrition individual who has demonstrated an exceptional commitment to hunger relief in their local communities. This individual has stepped up, gone the extra mile and served in the frontlines, to ensure all children receive the meals needed during school closures.
The Sweetwater District thanks Mr. Span for his leadership, dedication and for being a champion, advocating for the essential needs of all students.